Waiting time experience
Turn waiting into something fun!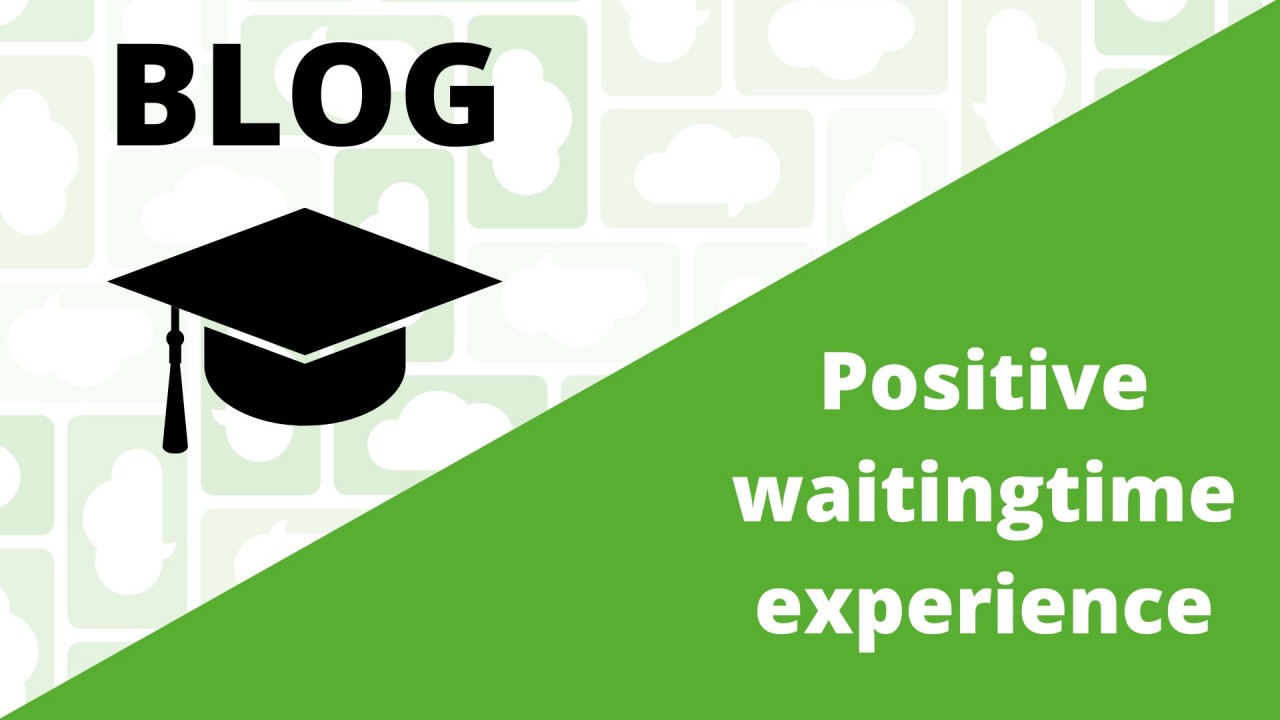 Everyone experiences waiting time differently. Some people are wildly irritated by waiting, find it a massive inconvenience, a huge waste of their time. Others resign themselves, and try to make the best of things. Waiting is most annoying when you're constantly on the edge of your seat, expecting your name to be called at any moment: 'Is it worth reading that magazine?' 'Will I make it back to work on time?!' Therefore, wouldn't it be nice if such a negative waiting experience could be turned into a positive one?


Step-by-step plan to create a positive waiting time experience
The first step in creating a positive waiting time experience is transparent communication with your target audience. Whether that be patients, customers or guests: your target audience will feel they have been taken seriously and know exactly what to expect. Transparent communication is broad, think for example: How long is the average wait time? Is there a delay because employees are running behind schedule? Which employees are working today? Why are some being helped before me when I was here before them?! Oh and most importantly – what's the Wi-Fi password?  
The next step is to distract your guest, patient or customer. Sounds sneaky, I know, but hear me out. By distracting their thoughts, the person will stop worrying so much over their waiting time. Better that they're entertained - perhaps it'll even relax them a bit - just sitting still for a while, looking at the screen, their troubles forgotten for the time being…
The last step is to create a homely atmosphere: provide some (visual) decorations on the walls and either turn on the radio or provide some other music for your customers. Turning on the radio (or music) has a twofold effect: it acts as an additional distraction from the waiting time - but it also provides more privacy for patients or customers when they're speaking at the counter, because the background music makes it harder for other people to overhear what's being said.
Digital signage via an information screen
There are several solutions that could be implemented for the above roadmap, but by far the solution that's really proven itself in practice, is narrowcasting. An information screen will broadcast information that you've created yourself. You know your target audience best, and you know what they're waiting for. You're in complete control, and determine exactly what gets shown on your information screen. The huge advantage of digital signage is that it'll always display the most up-to-date information. In addition, a digital signage broadcast holds the attention of your target audience for longer, because it is varied and visually attractive through the alternating use of text, images, animations and videos.
Advantages of Opensignage
Narrowcasting is a screen communication solution that will ultimately save you time and helps to ease waiting times. You save time because you don't have to worry about the broadcast. This thing pretty much runs itself! By using the convenient widgets we offer at Opensignage, your narrowcasting broadcast will always be 100% up to date! Widgets refresh information automatically! Think of the time/date, news, sports and weather. Or how about you add your own media, such as photos and videos to your broadcast, so that it's a perfect match for your target audience. Your patients, clients or guests won't be bored! In short: if you empathize with your target audience and follow the step-by-step plan, you can use digital signage to turn things around and create a positive waiting time experience. Who knows… waiting might even become fun!