Saying goodbye to Powerpoint?
Powerpoint versus digital signage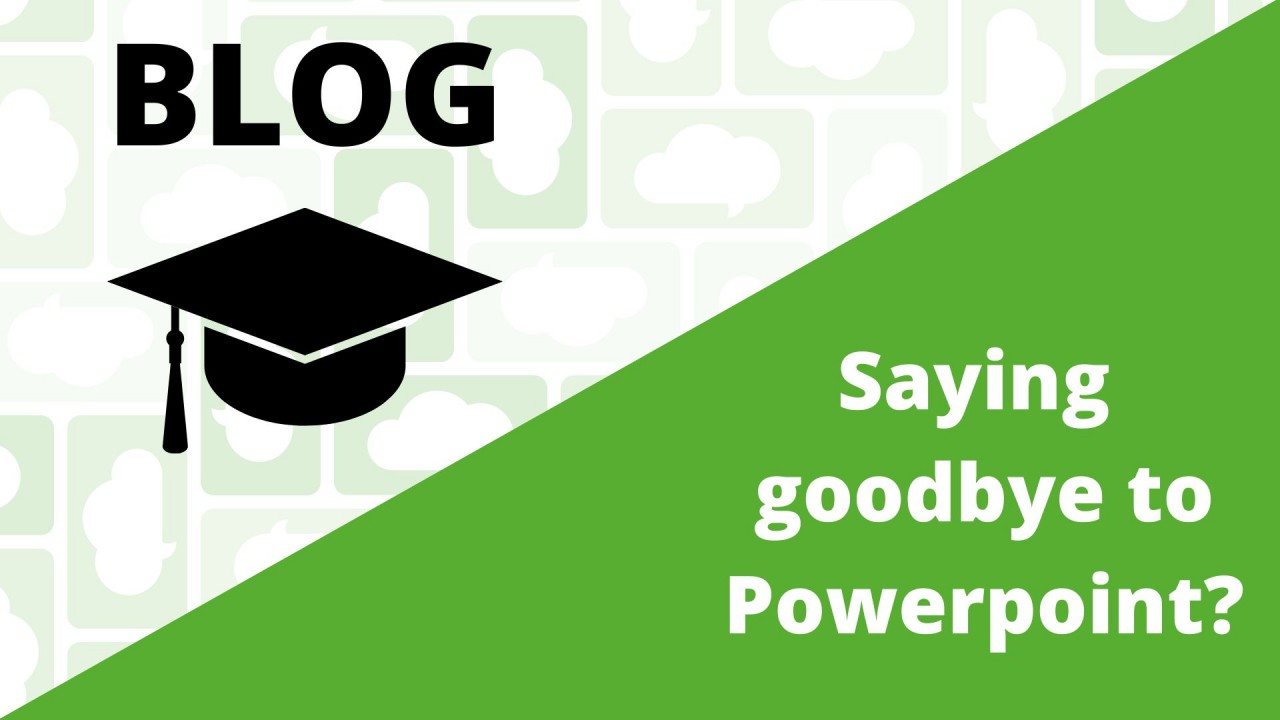 So, imagine you need to quickly communicate something to, for example, visitors in the waiting room, or staff on the work floor. You put together a hasty PowerPoint presentation, shove it on a USB, and take the USB to your display screen. Can't get much quicker and easier than that, can it? It's pretty much the perfect solution, right?

If you're displaying information via a TV screen, it's really important that this information is always current and up to date. If you show outdated messages, or running the same message for too long, you run the risk that your visitors or staff won't bother to look at the screen anymore, because they think: "I've already seen that 1000 times!!", and they completely blank it out. What if, then, you post a brand new, very important message? Well now our target audience is ignoring our screen because they're bored it. They're going to miss it completely. And you don't want that, do you?


How can you save time and still show current information?
Make sure that what you present on an information screen is always up to date and varied. This is the best way to hold your audience's attention. So if you're using a USB stick to regularly update your PowerPoint presentation that's adding up to a lot of 'back and forth's' all of a sudden! So is there an easier way?

Coincidentally - yes! Luckily for you, we've developed solutions that allow you to quickly and easily display all of your information onto display screens. We call this digital signage. You can enter and update your messages and information in the online management environment via any computer with an Internet connection. You can even access this management environment when you're out of the office or workplace! Handy!

In addition, you don't have to stress over layout, corporate colours or fonts - because the system does all that for you! Phew! Once you've clicked on 'save', your message appears directly on your display screen. So you don't even have to walk over to it. And do you happen to have multiple screens in your company or organization? No worry! You can also control them all from the same management environment. Even if these screens are at different locations!
A practical and easy digital signage system helps to save time
One such digital signage solution is Opensignage. This system works with user friendly apps, onto which you add your personalised information. This could be (text) messages, pictures of the team with short descriptions, or to showcase your products and services with features and an image. The system ensures that all information is displayed on the screen in a fixed layout, and in your personalised company colours. You can also attach schedules to your own messages. This way you'll never see an outdated messages on your screen, and you can work ahead and plan messages for the future with added peace of mind. Sit back, while the system handles the rest for you!
Communicate optimally with your visitors or clients via digital signage
Opensignage has a few additional applications to help you communicate optimally with visitors or clients. It's also an app with which you can automatically show whom of your employees is present today, and an app in which you can easily keep track of the current waiting times for your services. But that's not all: Opensignage also allows you to display the current news and weather forecast. These modules refresh their information automatically - so you never have to worry about it!

In short, a digital signage solution like Opensignage can really help to optimize communication with your target audience, and save you time and worry, as maintaining up to date PowerPoint presentations requires considerably more work than maintaining a digital signage broadcast. Also, the information on the screen is always up-to-date and varied. This is invaluable, as it ensures that your target audience will continue to watch the TV screen, their interest consistently piqued by the varied content – and therefore far more ready to take note and act on important information when it's shown. Perhaps clients will be tempted into buying more, because you inspire them – or maybe because you just showed them an amazing (but temporary) deal! So ditch those dusty PowerPoint presentations, you deserve better! Treat yourself to the best digital signage from Opensignage!