What is digital signage?
It's an effective way to communicate with your specific target group via digital displays.
Digital signage is the displaying of targeted information through digital displays. It's also called narrowcasting and it's a form of screen communication. With narrowcasting, you target a specific, narrow audience: that's why we call it narrowcasting instead of broadcasting!

Digital signage gives you an additional channel of communication to reach your target audience group. You can inform and inspire your customers, patients and staff using digital signage displays. Digital signage is highly versatile, and can be successfully implemented in countless industries.
Do you need some inspiration or examples? Visit our blog page or industries page.
Why choose Opensignage?
It's a highly reliable and versatile digital signage system.
Opensignage is specially developed to put you in control of your display(s) network.

Our Opensignage software is constantly under development, you can therefore rely on safe and stable software. We have also given a great deal of thought to how we can make our system as user-friendly as possible. This means you'll need (almost) no technical know-how to put together your digital signage broadcast.

Opensignage is a versatile system, ideal for many sectors and organizations. In the media library you'll find many industry-specific media files that can be used to display information, such as personalised messages or videos, meet the team displays, current waiting times, price lists, data visualizations, social media posts, etc.
Examples per industry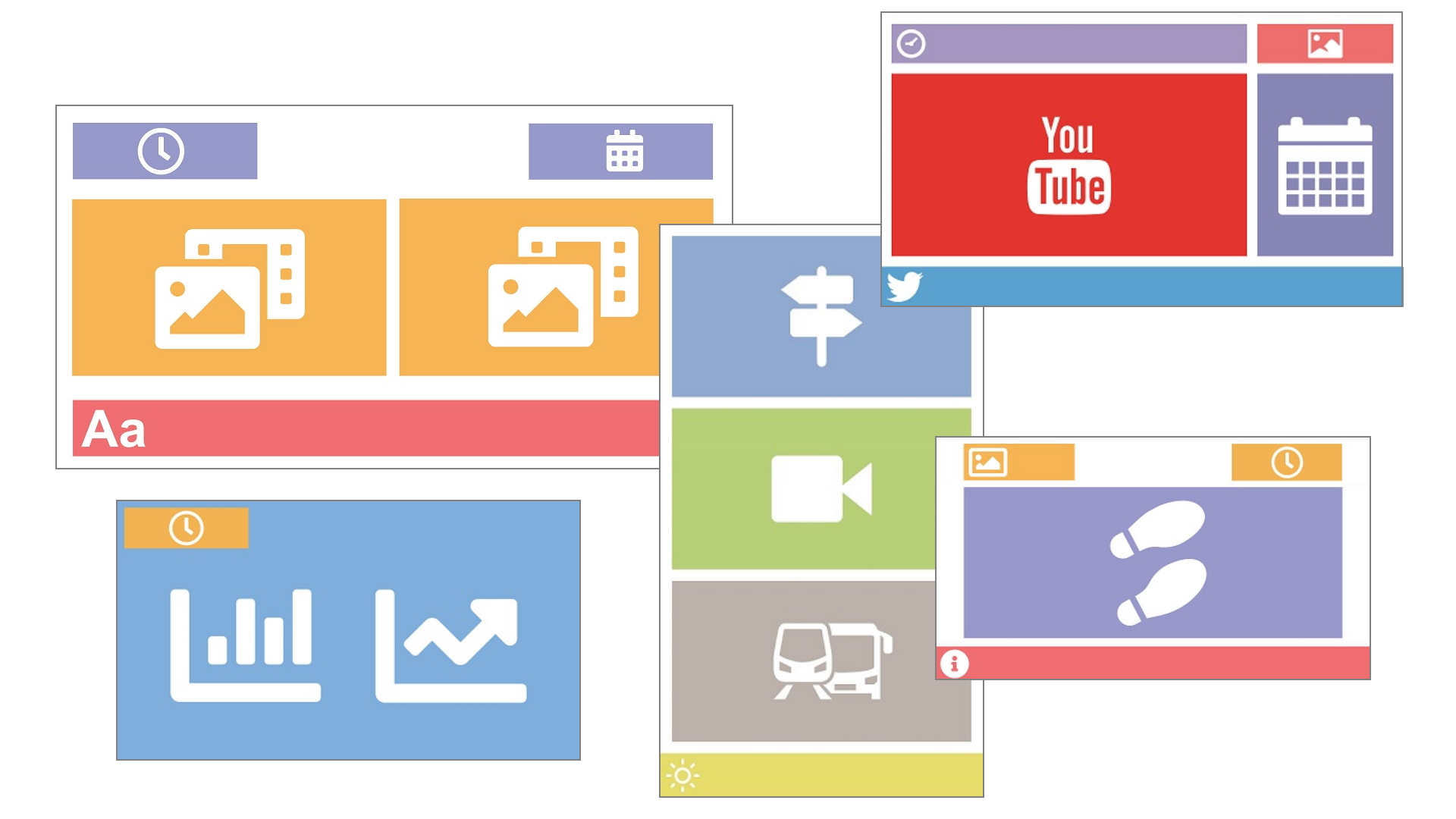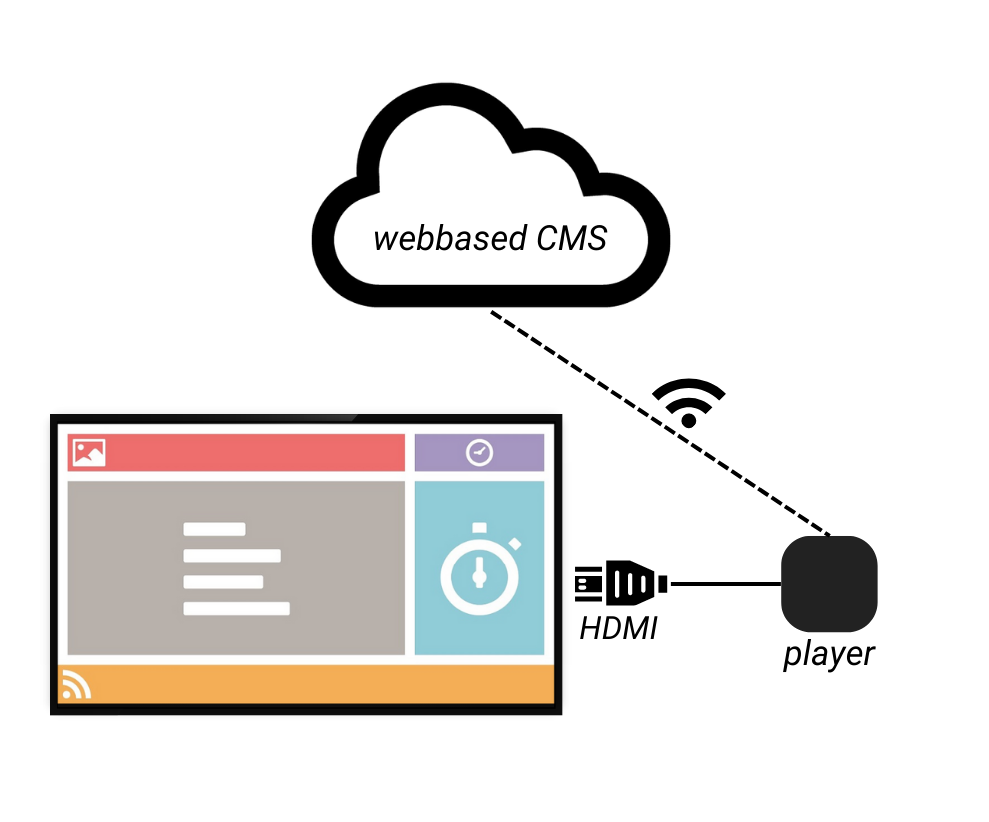 What do you need?
Simply connect your player to a screen and create your playlist!
To use Opensignage all you need is a screen and a (media) player. The player is connected to the screen and to the Internet. In the online management environment, also known as CMS, you create your playlist(s). The CMS is accessible from any computer with an Internet connection.

Are you using your own player? Make sure to download the latest Opensignage digital signage software.

If you purchase a Opensignage player with pre-installed software via the Web Shop, you can get started right away!
View Opensignage players
The management environment
Create your playlist intuitively!
In the online management environment, or CMS, you create your playlists in an easy, highly intuitive way.

First, add a playlist and choose your preferred screen layout. This layout determines the number of boxes on the screen where information can be displayed. Then add media files to your playlist in the Opensignage media library. This works via the drag & drop method - simply drag media files to the right place using your mouse. Finally, add a schedule to your playlist. This will determine where and when your playlist will be displayed.

The Opensignage management environment has been developed in such a way that you can manage your digital displays and playlists both centrally and at all other levels. Opensignage will be an great asset to all organizations!
Frequently asked questions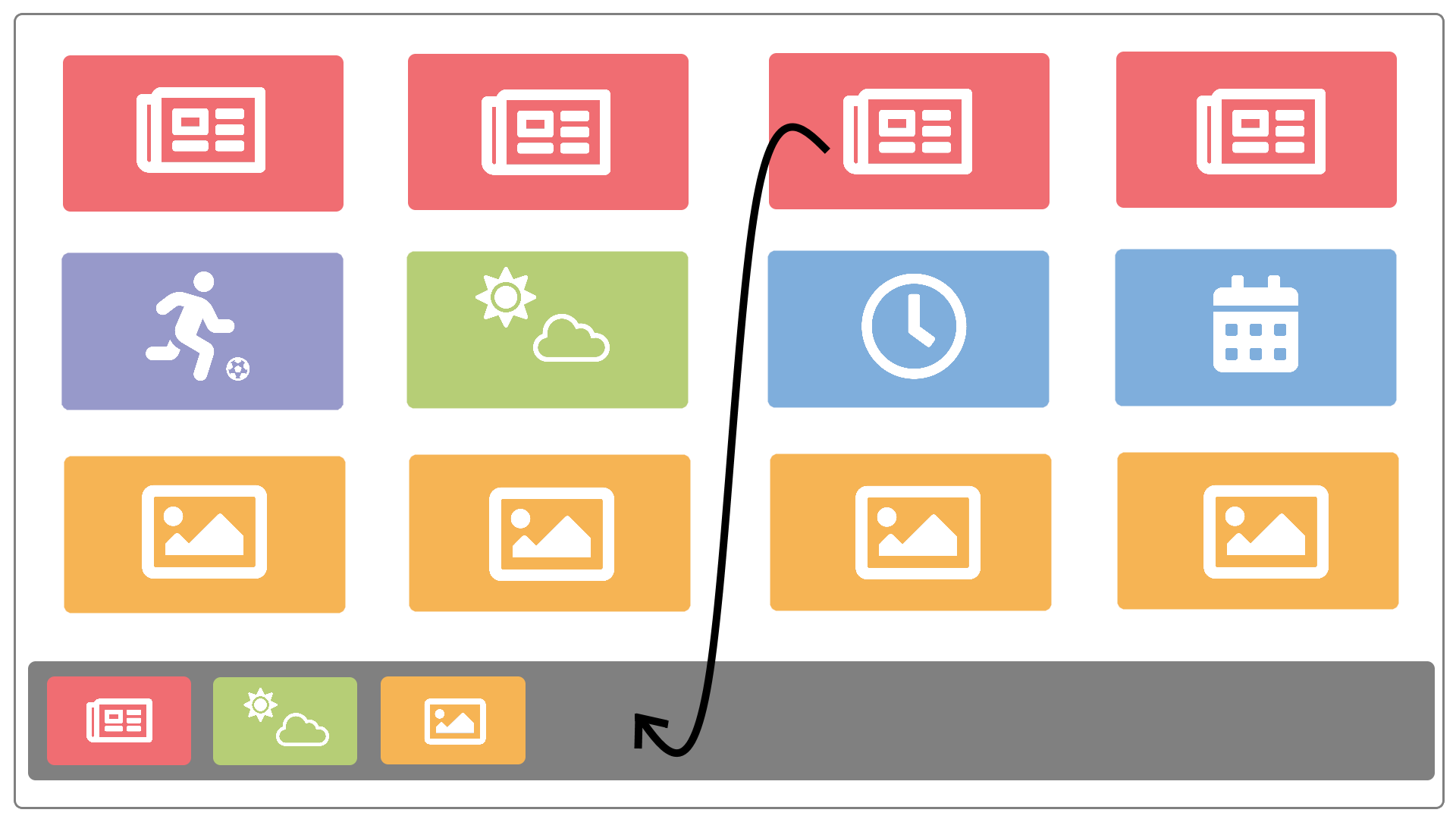 4 easy steps to start with Opensignage
Create an account
Create your account and you'll receive 5,000 free credits instantly.
Install software
Download our free software on your own device, or buy a player.
Connect the player
Simply connect the player to a display and link the player to the Internet.
Start narrowcasting!
Creating your playlists is easy and user-friendly in the online CMS.